Wednesday 20th September saw the launch of the Keddie Cup, at Holmfirth Chess Club. This event is in memory of David Keddie, who passed away from cancer in 2022. David was a longstanding teammate and friend to many of us within Yorkshire and David was instrumental in setting up Holmfirth Chess Club in 2019.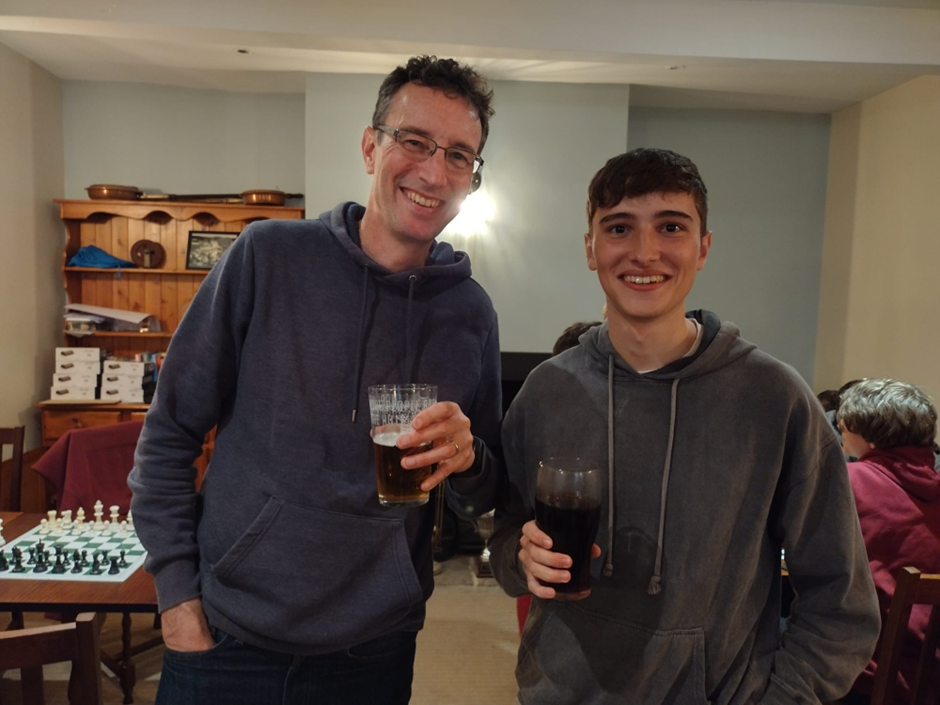 The Keddie cup is a rapidplay team event, with four nights set aside in the lead to Christmas. Players play two games as black and white, with 25mins+10 seconds time control. We aim to finish the competition in December near to David's birthday, with the family providing a trophy. Sean (son) and Mike (brother) both played.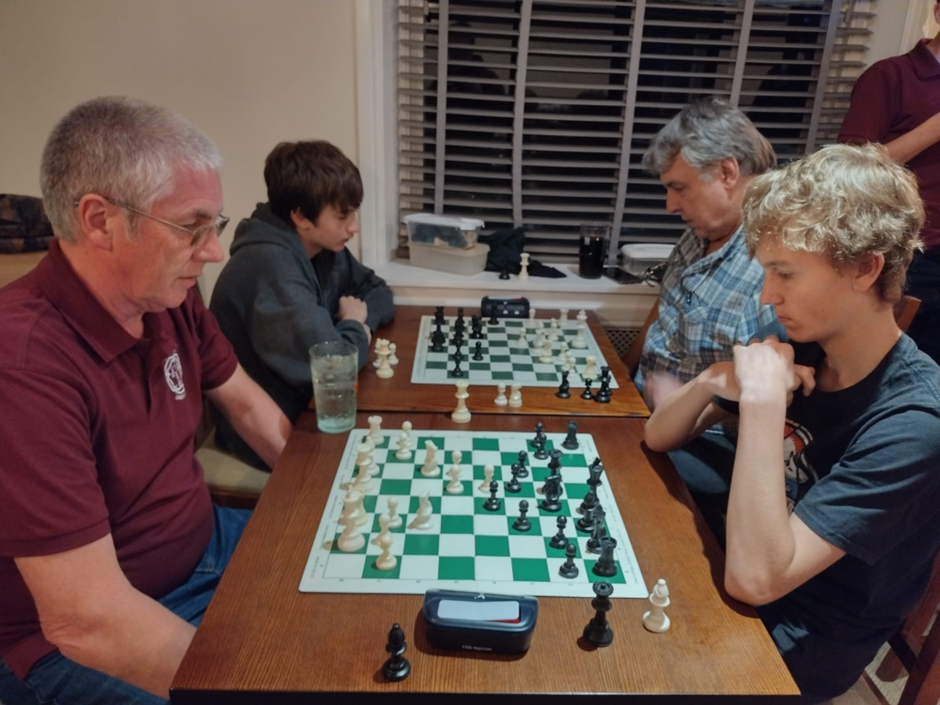 We had 28 players (12 juniors) in and four others playing friendlies and spectating. It was a mix of adults and juniors, with Huddersfield, Dewsbury and Honley participating. Currently leading are the 'Smothered Mates' and then the Discovered Attackers. Both teams mainly consist of juniors, which surprises no one!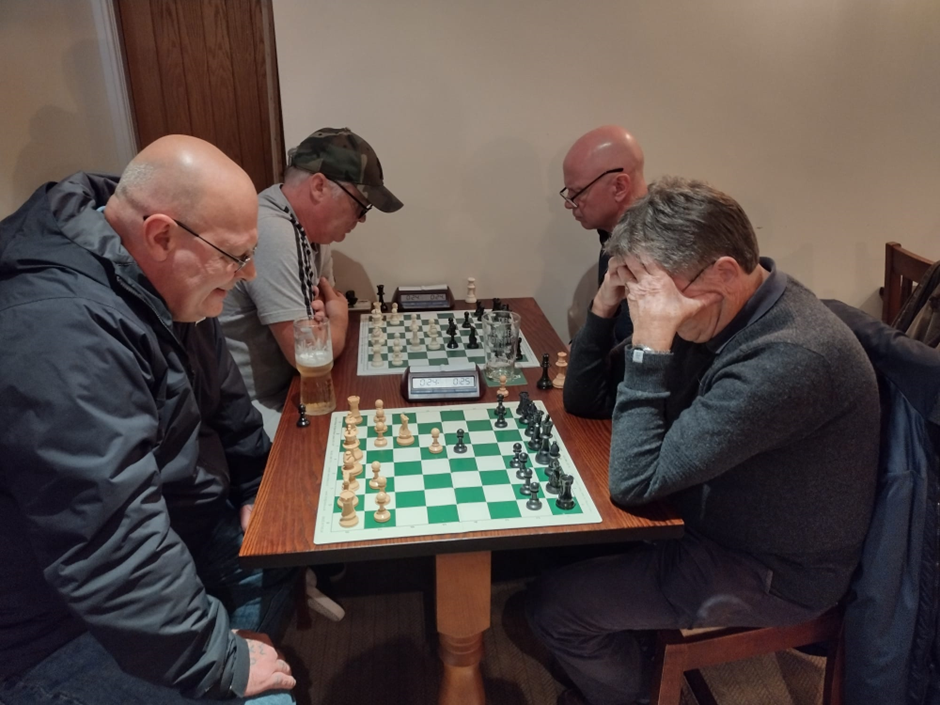 The next event will be back at the Stumble Inn, Wednesday 18th October.